Brands need a lot of content to showcase who they are. Stylistic photos and videos that match your branding are a surefire way to ensure your brand sticks out from the rest! Whether it's content for your Instagram, product photos for your website, or a promotional video, each project will be adapted to fit your unique style.
It only takes 3 seconds for a consumer to decide if they want to keep looking or keep scrolling and I aim to hook them right from the start!
product photography
social media content
commercials
interviews
promotional videos
flat lays
branding consultation
marketing strategy
(1) Discuss the vision
​
(2) Ship us the goods, if needed
​
(3) Wait for the magic
Brands who have
used LIMITLESS
WHISPER RIDGE
BACKCOUNTRY RESORT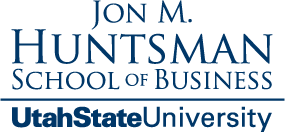 FaQ
I need consistent content for my brand - what can you do?
---
We can definitely set up a schedule for more than one shoot to provide consistent content. Often it becomes a "subscription" type service where we negotiate a monthly fee and I send you what you need as often as you need. Whether it's monthly content or a full product lineup to launch your store - there are many options available.
---
Can you manage the social media content for my business?
---
Unfortunately no, this will need to be done by your good self. I only provide the content for you to use.
---
Do you shoot onsite or at a studio?
---
Both! It really depends on the scope of the project - if you want me onsite to showcase your place I can bring a crew! If you want models in a studio or at a cool destination, let's make it happen! Or if you would rather just send the products to me and let me work my magic I can do that too. Anywhere outside of the Salt Lake area or any studio bookings, additional fees may apply.
---
What do I receive?
---
For photos, you will receive an online gallery of professional post-production images to print and share digitally. For video, you will receive a downloadable, cinematic commercial or promotion of your brand that has been professionally edited.
---
How much is a project?
---
Each project scope is unique so it can be hard to give a number right at the start. Additionally, I do my very best to keep close to the budget you provide as I know you may only have so much to work with. Reach out with the details of the project and I can get you an estimate.
---
Are you still booking projects during the worldwide pandemic?
---
Yes - as we continue to closely monitor the COVID-19 outbreak, the health and well-being of our customers is of utmost importance to us. Our thoughts are with all those presently impacted by the coronavirus. We are doing our part in being socially responsible by adhering to local laws and regulations as recommended for our industry.
---
What about models & actors?
---
This depends on the type of shoot you want. If talent required, I can assist in the process of receiving submissions for parts you are trying to fill as I have developed a solid network of talented professionals; however, you will be responsible for the actual "hiring" of the model since they will be representing your brand. I will also be able to assist with booking a studio, organize and style the shoot, as well as get the content you need.
---
---