Brands need a lot of content to showcase who they are. Stylistic photos and videos that match your branding are a surefire way to ensure your brand sticks out from the rest! Whether it's content for your Instagram, product photos for your website, or a promotional video, each project will be adapted to fit your unique style.
It only takes 3 seconds for a consumer to decide if they want to keep looking or keep scrolling and I aim to hook them right from the start!
(1) Discuss the vision
(2) ship us the goods, if needed
(3) Wait for the magic
Brands who have
used LIMITLESS
WHISPER RIDGE
BACKCOUNTRY RESORT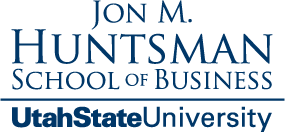 FaQ
How can i know you are legit, can i trust you?
---
You can chat with us directly through our Steam, FaceIT, Esea or HLTV profiles as well as check our customer reviews on Ebay and see the demos from latest boosts. Our reputation is worth much more then items at steam. Anyway we recommend to use Steam Guard on CS GO Account. Whenever you start to use new IP address your inventory is blocked for 7 days, so there is no way anyone can touch your stuff. Remember to protect your account - after the boost is done we recommend to deauthorize all other computers in Steam Guard options. It is impossible to steal your account if you have this security checked.
---
Is boosting safe, can I get banned?
---
You can't get banned. Boosting is completely safe. We don't use cheats, exploits in order to complete boosts. It is done by skilled CS:GO players.
---
How do i purchase a boost?
---
You can purchase it through Store or simply use PayPal Send payments option. Payments are done via PayPal , Skrill or Skins (+25% for skin payments)
---
How long will my boost take?
---
All of our boosts take fast as possible, so when you order your boost. It will almost every time start within ~1hour and up to 8-10 wins in a single day.
---
I don't like the price, can i get a discount?
---
If you are new customer or you are planing to buy more than 2-3 ranks you can always ask our administrator for more appropriate price.
---
I've made order. When does it start?
---
All of our orders start within 1 hour or soon as one of our boosters accept it. For more information contact our support administrator.
---
---