PHOTOGRAPHY & AERIAL IMAGING
Need some product photography, have an event, or just want to spice up your social media? LIMITLESS has got you covered offering packages ranging from couples and families, headshots, and now as a registered Part 107 pilot, the sky is no longer the limit as aerial imaging is now possible through professional drones.
GET A QUOTE
ABOUT
Chaz Lundquist has always had a creative mind and a passion for adventure. A native of Bountiful, Utah, he grew up in the outdoors and developed a love for the mountains that surrounded him. While attending university, Chaz pursued a hobby in photography and videography while capturing the beauty of the mountains he loved through a lens.
​
Having worked as a successful marketing and creative director in Utah, he was personally mentored by the world-renowned videographer, Parker Walbeck. LIMITLESS Creative Media was later launched to further his passion of content creation, capturing unique visuals and creating stunning media. He has successfully assisted company executives in obtaining multi-million dollar partnerships and has helped share moments he creates through his lens.
WINNER




Coca-Cola "Bob Lovell"





Marketing Award
2018
NOMINATED


Top 100 Marketing &
Advertising Leaders
​
​
2020
FEATURED


KSL TV Utah

Studio 5

Spot
​
​
2020
WHISPER RIDGE
BACKCOUNTRY RESORT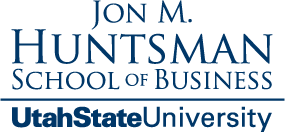 WHAT CUSTOMERS ARE SAYING
"Chaz did an INCREDIBLE job on our wedding video. He worked amazingly well with our photographer (even though they had never met before). He knew exactly what moments to capture, so we were able to enjoy our day. Not only did Chaz capture all of the important moments, but also all of the special emotions we were experiencing. The music combined with his footage brought me and my family to tears when we watched it for the first time. It's something I will always cherish to remember just how special my wedding day was."
"Chaz is one of the hardest workers I've worked with, he takes a project and runs with it. If you need something done and done right Chaz is your guy. His marketing skillset is unmatched at his age. I would highly recommend Chaz to anybody looking for a great person, or to anyone looking for his freelance work! You won't be disappointed! He is very personable and easy to be around. Chaz is a genuine person, and it is evident in how he works."
| Owner, Whisper Ridge Backcountry Resort
"I would give Chaz 10 stars if I could! I've had him film 5 music videos for me and they are all incredible! He has the eye and talent for it. He gets your vision, works with it, adds his own flare and makes the video amazing! He is fun to work with and I look forward to working with him more!"
"Dude these pictures are amazing!! I'm jumping around for sure! They look so clean and the style is EXACTLY what I was looking for."
| Owner, Alexander Athletics